Moisturize and rejuvenate your skin while gently reducing the appearance of dark spots. Formulated with natural & organic ingredients, this body butter deeply hydrates, nourishes and revitalizes dry, rough, uneven skin while directly targeting uneven pigmentation on all skin types and tones, for a more even-looking complexion.
This ultra-luxurious blend contains anti-bacterial, anti-aging, and antioxidant properties. It is formulated to hydrate and strengthen skin, combat the effects of aging, reduce the appearance of stretch marks, maintain skin's elasticity, reduce inflammation, and protect skin cells from damaging free radicals. Each ingredient is sourced from around the world for its healing and reparative properties. This blend will leave your skin feeling soothed, deeply hydrated, and pampered.
Vegan, Cruelty-Free, GMO-Free, Paraben-Free


Smooth body butter all over your skin, after bath or shower. Can be used as a massage oil.
+ Deeply moisturizes & nourishes dry skin
+ Evens out skin tone
+ Reduces hyper-pigmentation
+ Promotes radiant & youthful skin glow
+ Promotes wound healing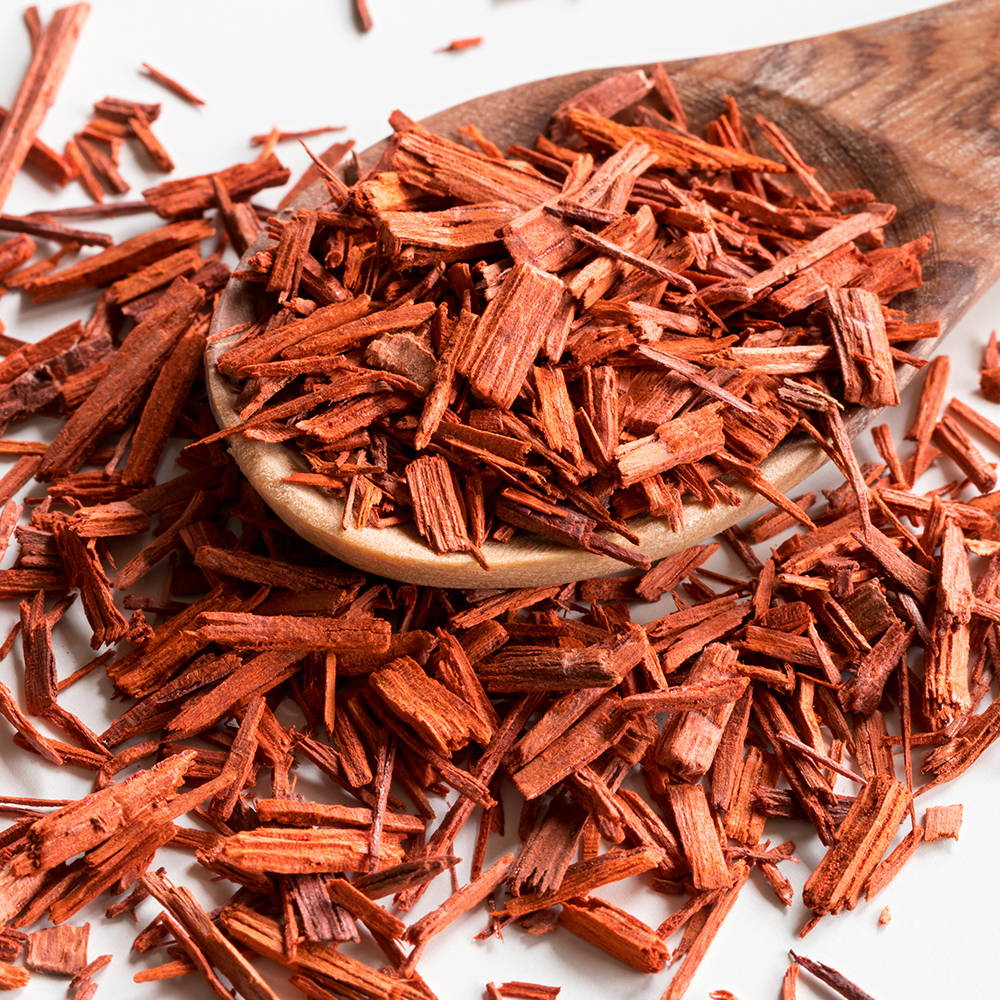 SANDALWOOD
High in antioxidants that reduce the appearance of wrinkles and skin imperfections.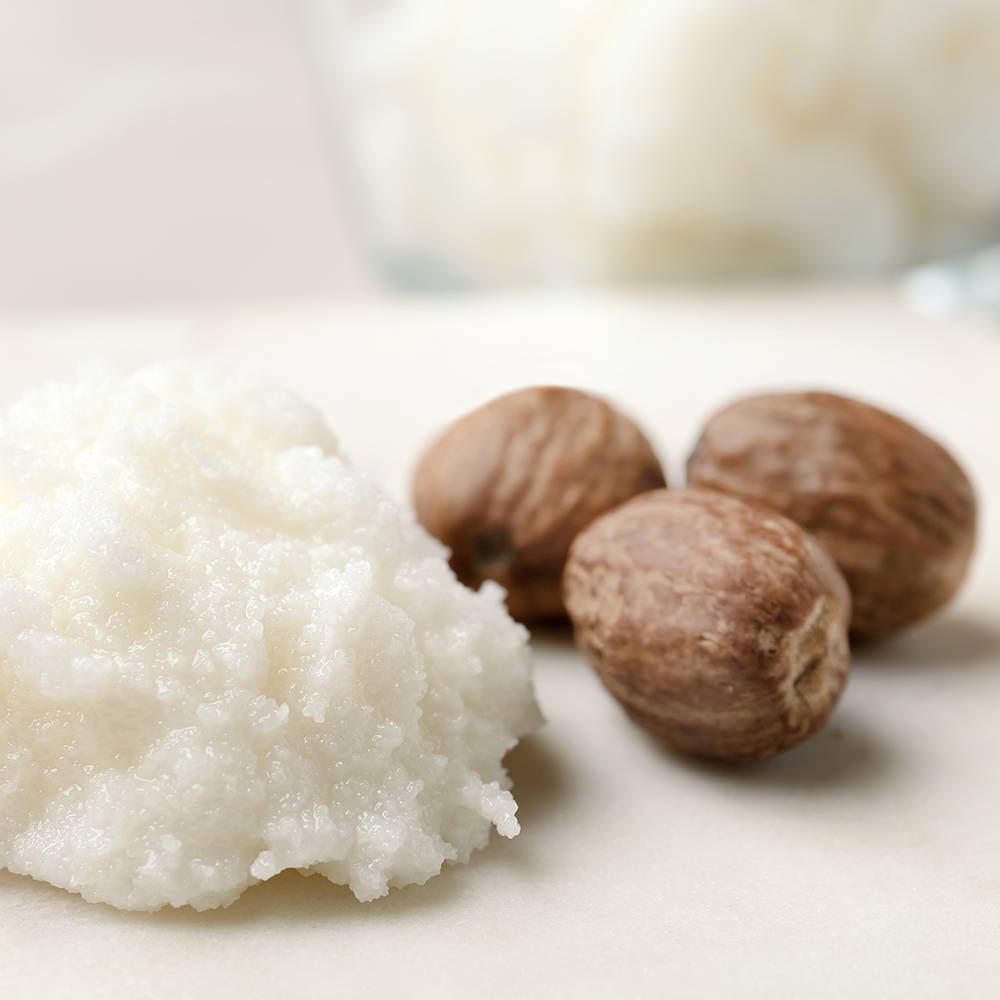 SHEA BUTTER
Rich in vitamins and fatty acids, known for its moisturizing and emollient properties.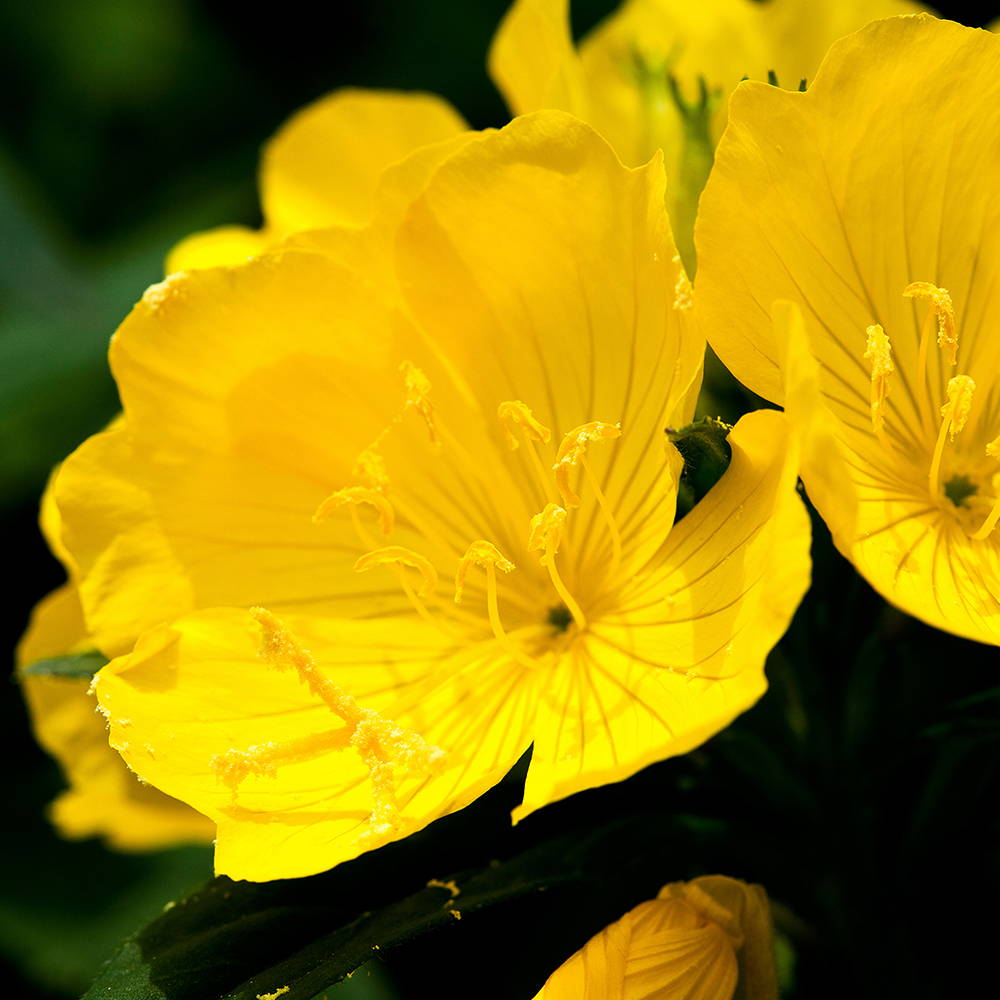 EVENING PRIMROSE
Nourishes & revitalizes the skin, improves the look & texture while reducing the signs of aging.
Shea (Vitellaria paradoxa) butter *, Cocoa (Theobroma Cacao) seed butter, Coconut (Cocos nucifera) oil*, Argan (Argania Spinosa) oil*, Jojoba (Simmondsia chinensis) oil, Grapeseed (Vitis vinifera) oil, Avocado (Persea gratissima) oil, Evening Primrose (Oenothera biennis) oil*, Vitamin E (D-Alpha-Tocopherol) GMO-free, Lavender (Lavandula angustifolia) oil*^, Peppermint Japanese (Mentha arvensis) oil*,Lemon (Citrus limonum) oil*,Frankincense (Boswellia serrata) oil*, Sandalwood (Santalum spicatum) oil, Eucalyptus Radiata (Eucalyptus radiata) oil*, Tea Tree (Melaleuca alternifolia) oil*, Fragrance (Parfum)
*Organic Ingredient, ^Fair Trade Ingredient